Possibilities
Registration date:
2021-10-18
Submission date:
2022-03-01
Description
Overview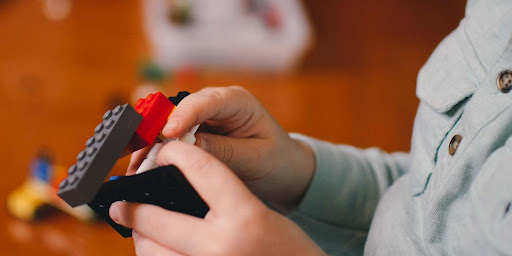 Fig: 1 – Object play (Credits- Kelly Sikkema)
PREMISE
In 1837 Fredick Frodel, a German Educator inspired by the ideas of philosophers, that children were naturally active learners, opened his first kindergarten. Back in the days, this idea was quite radical as children were considered notorious creatures that needed to be handled sternly.
The play was also believed to be a waste of time and the very reason why children needed to be tamed to be more productive. Unconvinced with this idea Frodel introduced stories, nature study, music and dance to teach children. He taught them to play with puzzles and building blocks. He proposed that kids develop through their social and thinking skills by exploring their curiosity for learning. By presenting various objects to children he allowed them to play and engage with their curiosity. They were encouraged to grow in a play-based environment.
Eventually, this concept with a bit of resistance spread across the world. The German coined this as Kindergarten, the garden of children, children growing in a well-nurtured environment.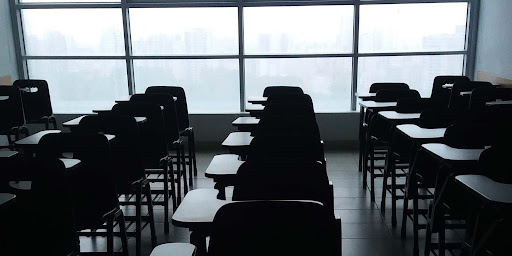 Fig: 2 – More classroom induced learning in closed spaces (Credits- Ruben Rodriguez)
PLAY
In contrast to Frodel's concept of kindergarten, today's increasing numbers of schools/ parents push kids to meet academic standards, to be prepared for future schooling. This system has also significantly decreased playtime and dedicated spaces for play-based learning are vanishing. The age-old concept of taming kids for productivity might be repeating itself in the backdrop of a new era. In general, play can improve a kid's abilities to organize, plan, socialize and improve emotional responses. Despite the known benefits, the number of times children get to play after school has been declining for decades. Fewer safe places and rising screen time has made children inactive and is impacting their health, social and mental functions. With increasing tight/nuclear family structure, kids these days are spending most of their time in kindergarten/school.
Due to fewer spaces and more learning-oriented systems, how can we incorporate play through architecture in today's kindergartens?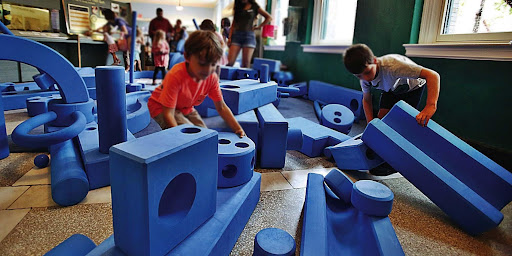 Fig: 3 – Kids assembling blocks to make something creative (Credits- Big-blue-blocks/Wellesley Free Library)
BRIEF
While object play can still be induced in kindergarteners, the mainstream education system provides minimal time for kids to interact with anything other than books. How can we naturally merge such plays in kindergartens? Lego bricks are a line of plastic building toys that consists of different coloured interlocking plastic bricks. They can be used to construct and assemble a range of objects for a fun approach for kids. It develops fine motor skills, teamwork, problem-solving by offering possibilities and makes the play attractive and fun. With creative thinking, Lego bricks are being used as much more than just small blocks of play as they can be scaled up and down by choice. Can we extend this concept of Lego and use it to reimagine kindergartens?
Brief: The challenge is to design a kindergarten interior that can be made like lego, to teach essential life skills that go beyond books. Design can induce Teamwork, putting things together, shaping our environment, being kind to each other, playing with learning - and so much more.
OBJECTIVES
Form: The units from which the interiors are to be built has to primarily be a single unit of any form (For example-A chair built from single units of a cube)
Possibilities: How and where the form can be used is open-ended and urges participants to think of multiple possibilities this can be played with.
Safety: Establish a sense of safety in the ideas of play areas.
The following objectives can be a point of beginning to conceive this design. They can assume their program outline before initiating their design process.
The lego play areas should comprise 50% of the total building. Participants are free to integrate/assemble/combine the areas of play with any areas according to their concepts.

PROGRAMMATIC OUTLINE
The spaces to be included in the design proposal are classrooms, common play area, playground, administration section for staff with toilets and other services.
Participants are to focus on the interior play and spaces of a kindergarten with program areas provided. They are free to devise their sizes and dimensions for the play blocks/forms/shapes. They can tentatively design the school according to their perception and in tune with the interior concepts of play/spaces.
SCALE
The kindergarten is designed for 3-7-year-old kids with a capacity of 50-80 students. The location is expected to be in a town that has more than 200 dwelling units. The size of the plot is 68mx72m located between residential complexes.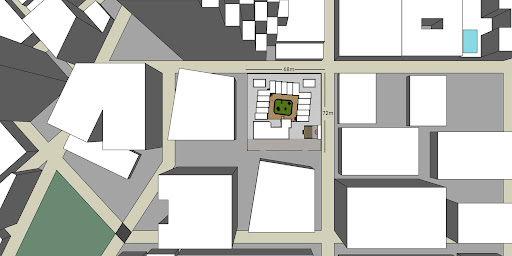 https://uni.xyz/competitions/possibilities