Fire Tower
Registration date:
2022-01-31
Submission date:
2022-02-01
Description
Overview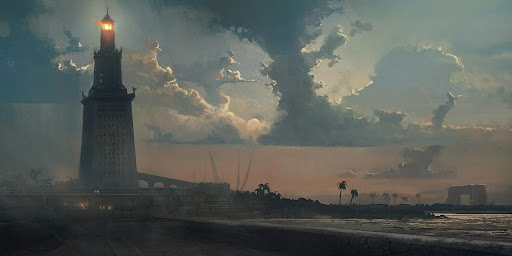 Fig: 1 – Artist's illustration of Pharos of Alexandria (Credits- Ubisoft Entertainment SA)
PREMISE
In ancient times, before clearly marked ports, a fire on the hilltop guided seafarers. Eventually, they built a platform to raise the visibility of this fire. This led to the birth of lighthouses.
In antiquity, they served as gateways to ports that made them cultural landmarks. The Pharos, one of the first guiding lights located in Alexandria, Egypt stood 100 meters high. It served as an iconic monument and helped signal mariners. The word "Pharos" even became an etymological origin of the word "lighthouse" in Greek.
The use of oil and coal to light the lamp in the lighthouse remained effective till the 1820s.
All changed when the French physicist Augustin Fresnel invented a new lens that could reflect refracted light. He installed this creation in the Phare de Cordouan, a lighthouse situated in France. With further evolution in Fresnel's system, it created ways for millions of sea-farers.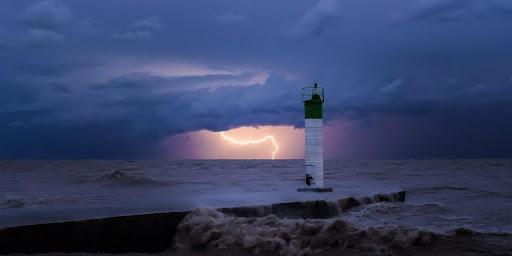 Fig: 2 – Endurance of a lighthouse in all storms and weather conditions (Credits- Micheal Krahn)
RE-EXPLORE
Thousands of lighthouses started showing up with trans-Atlantic commerce over sea routes, each having its own unique signature. The structures of this typology ranged from solid masonry to a transparent hyperboloid framework. Withstanding centuries of harsh waves, 17th-18th century lighthouses have also seen their keepers withstand insanity and isolation.
Since then, the evolution of lighthouse architecture has come a long way in materials, design and engineering. Although apart from technical changes the overall typology remains the same. Can we in any way re-explore this typology?
As navigational Buoys, LORAN and global positioning act as alternatives to lighthouses, the iconic quality and importance around lighthouses remain a relic of the past.
Can we bring this typology back to life? and how can we do so in today's context?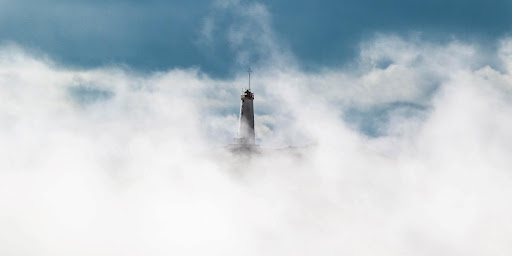 Fig: 3 – What will your lighthouse look like? (Credits -Jeremey Bishop)
BRIEF
Lighthouses are iconic buildings with design constraints. Remote, clear and built to fight extreme environments, they function on land as well as the sea. Whether the lighthouse stands inside a rock or grows up to an iconic height over the edge of a cliff, its primary function has always been to show the way. Even today old lighthouses remain an accurate model of wayfinding and help ships cross the sea. In heavy storms or starless nights, lighthouses' familiar signals have given hope to millions of seafarers, their extreme typologies define their character.

To celebrate its functions and structural quality, can we build a lighthouse that not only is resilient to its surroundings but also is a flag bearer of the typology itself?
Brief: The challenge here is to conceive a contemporary lighthouse. It must be built in a way that tackles the climatic condition of the region and serves as a monument of that region.
OBJECTIVES
Reimagine: Re-explore the typology of the structure.
Celebrate: Create spaces to celebrate the monument of human ability.
Resilient: Design a lighthouse that is durable in cold weather.
Context: Consider the site context in the design process.
Apart from the fundamental requirement of creating a lighthouse, participants are free to propose functionality to support its historic relevance.
SITE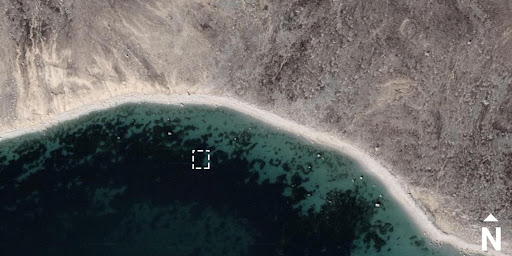 Amsterdam Island, Spitsbergen, Svalbard, was founded by Willem Barents in 1596. It was first occupied by the Dutch in 1614 and the settlement was called Smeerenburg. They built a whaling station there, till 1660 the island was known for its blubber oil and their methods of extracting. Today, despite being a remote inhabited island in Svalbard, tourists visit it through cruise ships.
Lighthouses serve as important guiding points for cruise ships, cargos etc on near islands, the selected site showcases the historic context of Amerstand Island and would serve as an excellent location for the glory of remote and resilient typology.
Site Area: 494 sqm
Sea-Level: 472m above sea-level
Height Limitations: 7 meters
Maximum Built-Up Area: 123.5 sq.m
Ground Coverage: 15%
Coordinates: 79°44'12.0"N 10°57'12.4"E
https://uni.xyz/competitions/fire-tower