Eurospin Creativity
Registration date:
2021-06-11
Submission date:
2021-06-11
Description
OVERVIEW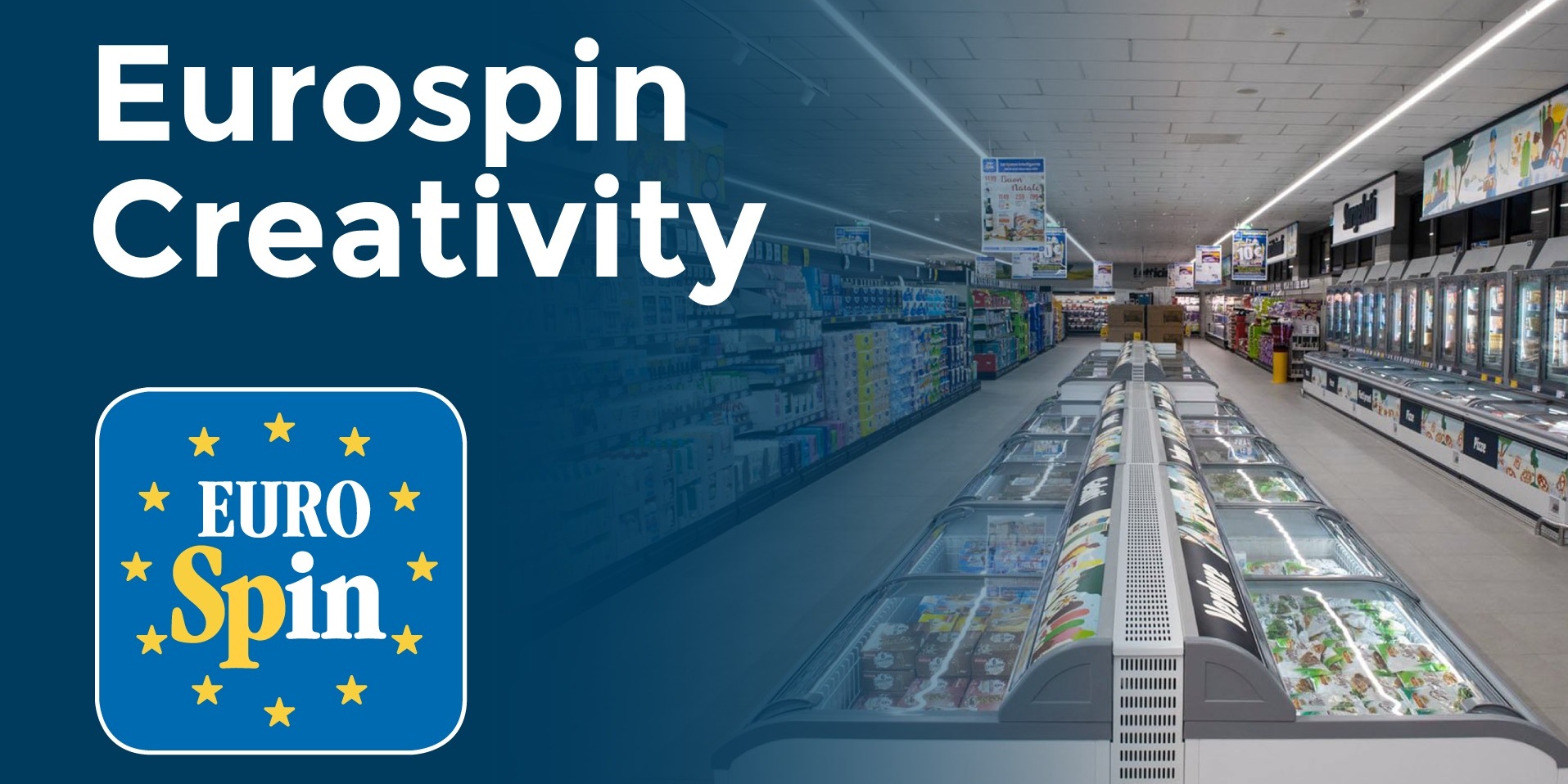 Summary
New graphic design contest on Desall.com: Eurospin and Desall invite you to look for new graphic solutions dedicated to the promotional communication within its stores and on paper-based, in particular flyers.
Official contest page: https://bit.ly/EurospinCreativity

Company description
We are Eurospin, the largest italian discount group. Over 10 million customers have already chosen us and many others discover, every day, the uniqueness of our proposal. After more than 28 Years we now have 1,200 stores employing more than 15,000 employees developing a turnover that in 2019 accounted for over 7 billion Euros.
Eurospin was established in 1993 from the idea of four Italian Entrepreneurs, who meant to give an all-Italian response to the growing customers' demand for savings. Eurospin is the Italian version of the Discount-Store: our property is 100% Italian and the stores satisfy the needs of a typical Italian family, the assortment is built on the daily needs of the Italian gastronomic habits.
Eurospin's challenge is summed up in the name of the brand itself: "SP" means Shopping and "IN" stands for smart.
Smart shopping is the ability to ensure quality products at the lowest price every day. All Brands are Eurospin Private Labels: as a matter of fact, Eurospin remains to this day the only chain in Italy, probably in Europe, not to have top food brands in their assortment of packaged products.
This allows customers to access a quality assortment at unbeatable prices, as most investments are focused on maintaining the value for money. We are passionate about sourcing locally where possible, and many of our products are sourced from Italian suppliers.
What we are looking for
Eurospin is looking for new graphic solutions, which are able to reinterpret some iconic brand images dedicated to the paper-based promotional communication and within its stores (starting with the flyer cover, which will be declined). This solution will get the concept of the Italian style and smart shopping: that is the ability to ensure quality products at the lowest price every day.
https://uni.xyz/competitions/eurospin-creativity